Hiya! I'm Julie, welcome to mojacarbands.net, the complete original website in the area, that keeps you updated with local gigs, in and around Mojacar.
People that know me will KNOW I am very passionate about keeping the music alive in our area.  One way to achieve this is getting people to go out and experience a great time either seeing a live act or going to a restaurant.
If you see me or Kevin around, be sure to come and say hi. 

 How it all began
I started this website back in February 2017.
We came to Spain in January and I was looking to find a local band to watch and stumbled upon an amazing Facebook forum called 'MOJACAR LIVE MUSIC FORUM', the place where you will find all information on local gigs.
This got me thinking about making a one-stop website where you could find out what's on.  I wanted to make it easy to use and understand, somewhere you could find all the information you needed to plan a great night out together with friends and top entertainment.
After speaking with hundreds of people that use the site regularly, I feel we have achieved this.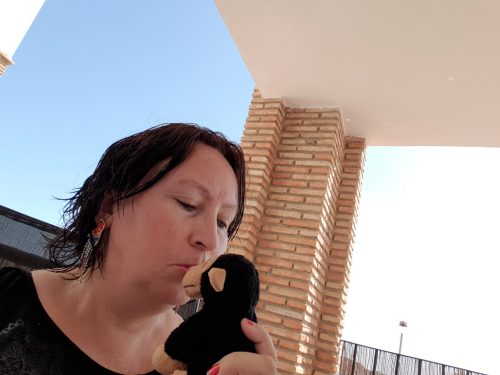 Our website aims to be complete, original and unbiased
We have lots of regular customers who both use and recommend mojacarbands.net,  making a massive difference to the many bars and restaurants in our area.
We also try to get as many advanced events that are happening as we can, to be able to help you plan your up and coming nights out.
We ourselves, try to go to as many gigs as we can.  We also do live videos sometimes and have a YouTube channel – Mojacar Bands where we put the videos we take.
I have purchased a 'new toy' called a gimbal, after seeing Robbie Macdonald's one.  This will be a fantastic investment for us and will help to make our videos and photo's better.  We are also very lucky to have people such as Graham Harvey, who goes round to as many gigs as he can each weekend and films the many talented performers.  Nigel Bradder also makes videos using multiple cameras and also makes promotional videos for performers and venues.

Looking for an act?  Let me take the stress out of that for you
We have now branched out into promoting and managing of the bands.  Here at mojacarbands.net, we have successfully helped lots of people have amazing private events too, as well as helping both venues and acts find each other.
We often get people message asking for an act for their birthday or anniversary celebrations.  Please use the 'contact us' page to email us and we will do our best to find the right performer to suit your needs.
We have tried to include as much as we can and are always looking for new venues and acts to be able to inform our users.  If you have an event, or would like to advertise on the site, please use the 'contact us' page for information.
We have also started to do posters and Menus.  Please contact us if you require this service.

Woop Woop!
The website has grown beyond our wildest dreams!!!
We now have had over 103,000 visits to the site and its now nearly the middle of September 2018.  We want to thank you all for all your support.  It does take me a long time to collate the information and try and badger people to give it to me and I do it all for …. nothing. (A glass of red wine would be lovely though lol).
CHRISTMAS AND NEW YEAR – Are you open Christmas or New Year?  Let me advertise you here.  I also have a list of acts that are still available for events.
And again, just want to say a massive thank you to everyone that use this site.  Without you and your recommendations, this wouldn't be possible.
Julie xx