Valery Cocktail & Music Bar
Come on over to Valery with Live Music Shows 6 nights of the week from  10 months of the year.
An array of all music tastes from local talented artists to guests from around the world. Check out Mojacarbands.net to find live music listings for every night of the week here at Valery on our outdoor stage.  Our excellent and dedicated team are always creating the most innovative selection of cocktails.  With new cocktails always in development and a luxurious setting, Valery is the perfect place for that holiday chill out time, pre-dinner Sundowner cocktail or a party!
Sip a cocktail on the huge Terrace overlooking the sea, whilst enjoying over 320 days of sunshine a year!  With our talented Head Chef, firmly at the helm and heart of our Restaurant Menu.  We have 23 screens in total, including 3 large projector screens, 7 TV's surrounding our centre island bar, and a 70 inch in our 'lounge section', showing multiple sports at the same time. Wherever you sit, you'll never miss a moment of the action!
To check out the menu, please click on the image below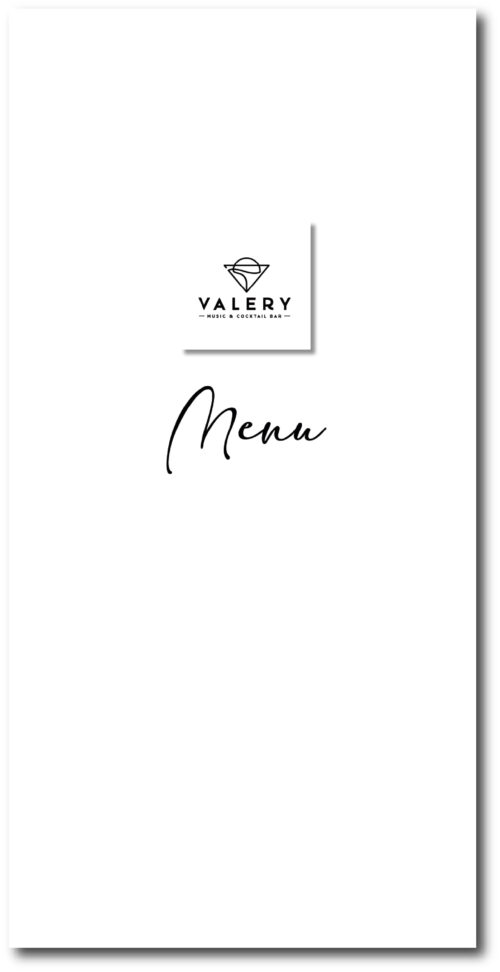 Facebook             Twitter            Pinterest             Google Maps                Linkedin                YouTube                Instagram             E-mail